Williams Gap Vineyard
Family owned since 1984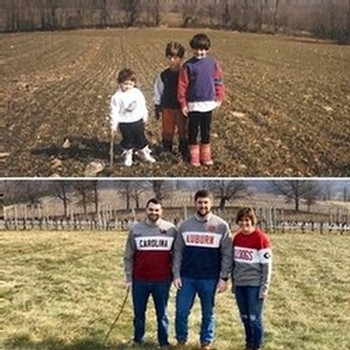 Williams Gap Vineyard is a family owned vineyard located in Round Hill. Nestled on 200 acres of land with the Blue Ridge Mountains in the distance, Williams Gap is a charming environment for all types of celebrations. It reflects the hard work which has ultimately created this special environment.
Williams Gap Vineyard's main focus is producing the best grapes while providing an unmatched setting to enjoy them. Our family works together to make sure everyone has the best possible experience, whether it's enjoying a glass of wine or attending an event.
Our 200+ acre vineyard with 30+ acres under vine is blessed with ideal soils and climate suited to our many varietals, including Cabernet Sauvignon, Petit Verdot and Merlot grapes. While we have been selling our grapes to local wineries for more than 10 years, we recently decided to plan for our own wine production and are excited to sell our wine locally.
---
JACK SEXTON, DVM | OWNER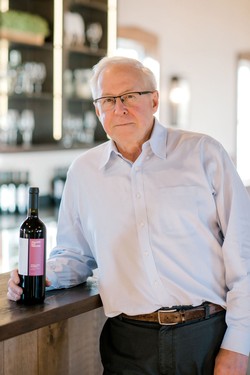 Jack is a native of Northern Virginia and has been caring for animals for the last 40 years as a veterinarian at McLean Animal Hospital. Having always enjoyed a nice glass of wine, in the early 2000s he decided to start a vineyard on a parcel of land he had owned since 1983 and began to split his time between caring for animals and tending to his grapes. Jack has been married to his wife, Jeanne, for over 35 years. Together, they have 3 children (Caroline, Jeb, and Jamie) and currently share their home with Henni (a Welsh Corgi) and Dixie (a Pudlepointer). Jack's favorite wine is the Williams Gap 2019 Red Blend.
BRIDGETTE SMITH | TASTING ROOM MANAGER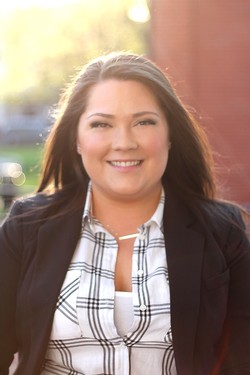 Bridgette joined the Williams Gap team in February of 2021 with background in Virginia winery tasting room management at four wineries in Northern Virginia. While Bridgette's career began with a focus on sales, she quickly fell in love with Virginia wine when she was offered a part time position with a winery in Loudoun County. Shortly after starting her weekend position there, she climbed the ladder and joined the management team. She has found many mentors throughout the wine community to learn as much as she can, along with independent study. Bridgette is WSET Level 2 Certified and is passionate about using this certification to educate those around her in professional and personal settings. At Williams Gap, her philosophy is to make sure every guest has the best experience possible and that each person who visits us learns something new about Virginia winemaking, vineyard practices and tastes the best wines Virginia has to offer. Bridgette also writes a blog for Williams Gap (with a few guest bloggers sprinkled in here and there). Check it out here!
Join Our Mailing List
Keep up to date on the latest wine releases, events and promotions.