Visit Us
We welcome visitors throughout the year and offer a beautiful setting for tasting and purchasing our wines.
At Williams Gap Vineyard, we look forward to having you visit us at our newly opened Tasting Room! We are open Thursday - Monday. All guests are welcome to visit us during business hours without a reservation, however we do ask that you email Bridgette Smith, our Tasting Room Manager, if your group exceeds 10 guests. If you have a preference of seating, please make a reservation. While we do our best to accommodate all guests, please understand there may be a wait time associated with your visit dependent on foot traffic. Please continue reading for our Current Offerings and Property Policies.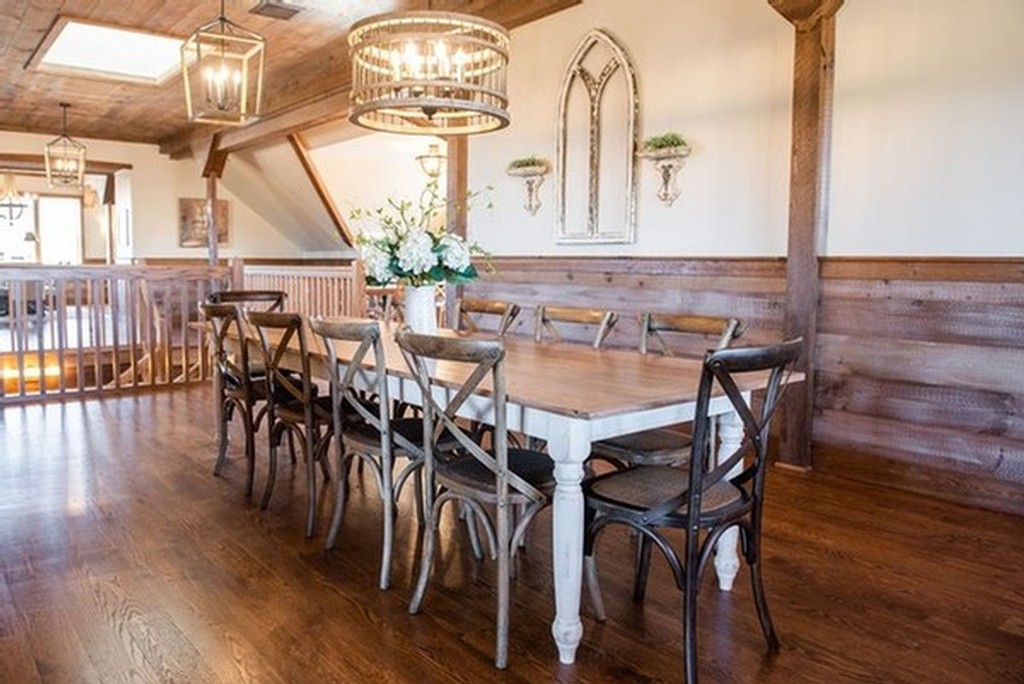 Reservations
Reservations are required for groups over 10 guests. Please contact bsmith@williamsgapvineyard.com or visit our Reservations page for more information.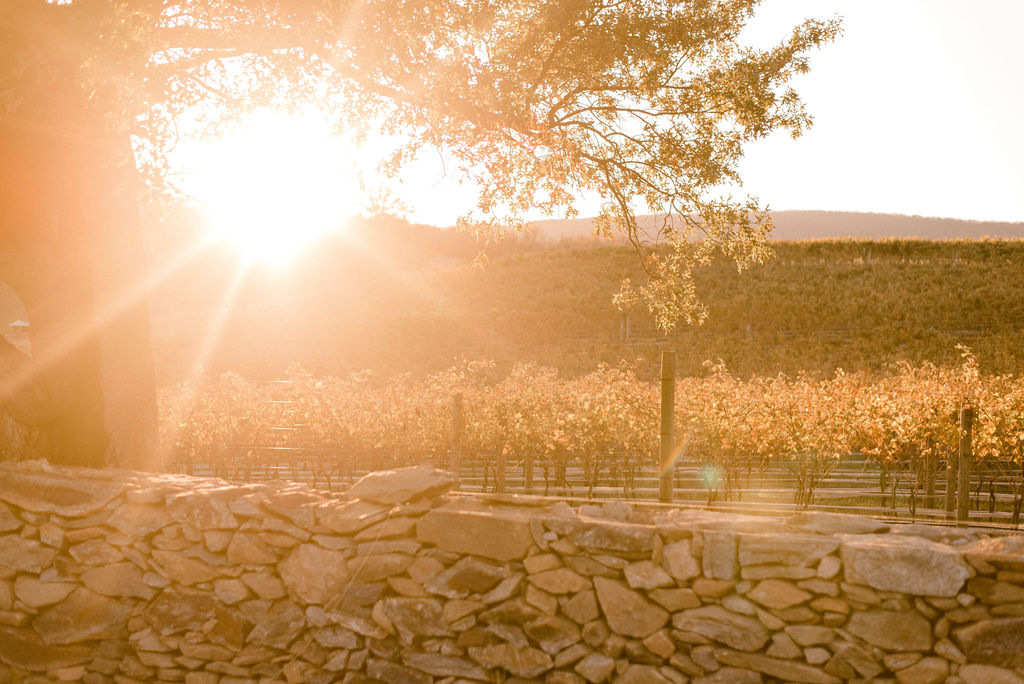 Hours
We are open to the public Thursday-Monday. Our operating hours are 12:00pm - 7pm so feel free to drop in and taste our wine. Our last call is at 6:45pm.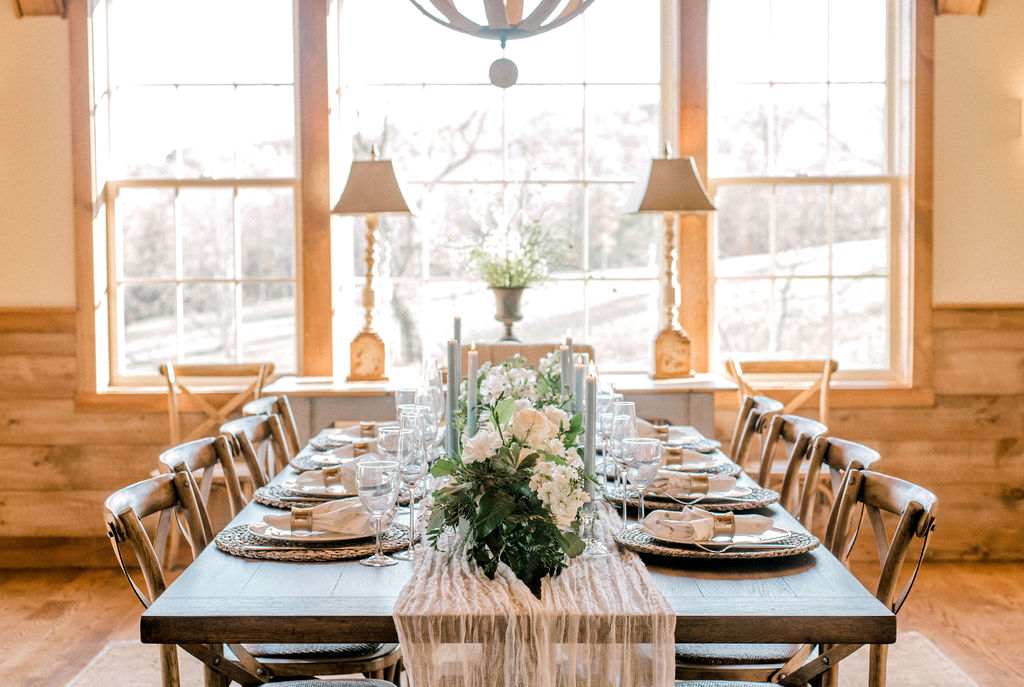 Book an Event
To book an event or inquire about a private rental, please submit your inquiry by emailing info@williamsgapvineyard.com.
Current Offerings
We are pleased to offer Wine Flights at Williams Gap. Each guest may select a white wine flight or red wine flight which contains three 2 oz. pours from our wine list. Williams Gap Wine Flights cost $15 and include tasting notes for your table. We also offer an elevated experience in our upper level of the Tasting Room on Saturdays & Sundays. If you would like to sample all 6 wines from our wine list led by one of our educated Tasting Associates, you may opt for this experience for $20. We also have wine available by the glass and bottle, as well as lite fare boards & paninis from our kitchen.
Groups
Groups over 10 are required to make a reservation. Groups over 10 will not be seated without a reservation. Groups traveling in limos and buses are required to make a reservation.
Parking
Guests are asked to park in our Main Parking Lot near the Tasting Room. If our Main Parking Lot is full, guests may utilize our overlow parking lots near the pond. Buses and Limos are asked to park in the overflow parking lots near the pond after dropping of their guests at the Tasting Room. Our Main Gates close and lock automatically at 7:15pm. Hired transportation must pick up guests before 7:15pm, as they will not be able to enter the property after 7:15pm.
Children
Families are welcomed at Williams Gap. We invite families with children to enjoy our main level of the Tasting Room, as well as our outdoor areas. Those under 21 are not permitted upstairs in our Tasting Room. Children must remain with their guardians at all times and must remain within an arm's reach at all times. Families who do not abide by this policy will be asked to leave the property.
We also ask that guests do not sit or touch our fieldstone stone walls.
Pets
We love furry friends at Williams Gap! We only ask that they remain outdoors and leashed at all times. We do have a waste station for your convenience.
Yard Games and Decorations
At Williams Gap, our goal is to allow our guests to relax, drink incredible wine and take in the breathtaking views of our 200 acre vineyard. To help us obtain this goal, we ask that yard games and balls are kept at home. Decorations from home are also not permitted at the vineyard. This includes, but is not limited to, balloons, table cloths, floral arrangements and banners. Chairs from home, blankets, tents and grills are also not permitted on property.
Chairs and Blankets From Home
Due to our farm landscaping, chairs and blankets from home are not permitted at Williams Gap Vineyard. We ask that guests utilize our current seating offerings and highly recommend making a reservation if you have a preferred area that you would like to be seated in.
Outside Food
You are more than welcome to bring a picnic to Williams Gap. We only ask that food is kept outdoors unless purchased from our kitchen. Please visit our Menu page to learn more about our current offerings.
Outside Alcohol
Under no circumstances are guests allowed to consume any other wine, beer, or alcohol while on Williams Gap property. Outside alcohol will be confiscated and guests will be asked to leave the premises.
Last Call
We give our last call 15 minutes prior to closing - lite fare, flights and wine to enjoy on property will not be served after last call. Our last seated tastings are offered at 6:00pm.
Join Our Mailing List
Keep up to date on the latest wine releases, events and promotions.